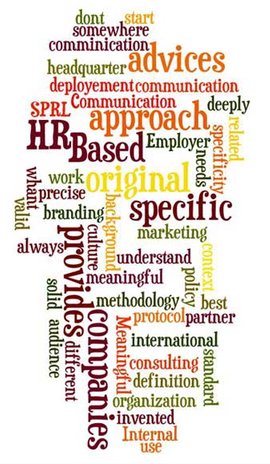 Based on a solid and international background, Meaningful SPRL provides meaningful advices to companies who whant a different, original and valid approach on Communication in HR.
Our approach is related to the specific context of the partner which we work with and specific to their very precise audience.
We dont use standard protocol and methodology invented somewhere in the headquarter of a consulting companies.
We always start by understand deeply the needs and the specificity of the culture of the organization. Based on this we provides the best and most original advices in:
Internal communication policy and deployement
Employer branding definition
HR comminication and marketing